Banglo Pengkalan Chepa (Essential)
September 4, 2019
2021-02-25 5:22
Banglo Pengkalan Chepa (Essential)
Banglo Eksklusif Pengkalan Chepa
Make a land that you're proud of.
Banglo Eksklusif
Hanya Dari Topone Property
Kontemporari
Rekaan menarik yang moden
Kualiti binaan yang tiada tandingan
Nikmati rumah yang besar dan mempunyai pelbagai ciri-ciri yang akan memberikan anda ketenangan jiwa.
Services 01.
Strategic eCommerce
Create competitive plans for your online shops to stand out from your competitors with best deals and featured outfits put forward.
Services 02.
Modernized Redesign
Update your website with new elements and interesting effects. We know your needs, it's our job to upgrade your site level.
services 03.
Marketing Analytics
We could help you analyze your business's statistics and find the losses, project the risks and threats. 
Design kontemporari
Binaan rumah yang tinggi
Bahan binaan berjenama dan bermutu
Pagar bata keliling rumah
Rumah dan tanah yang luas dan selesa
4 Bilik tidur dan 3 bilik air
Tapak rumah ditinggikan dari jalan tar sedia ada
Jalan tar dibina rapat ke pagar rumah
Kedudukan strategik berdekatan kemudahan awam
Dikelilingi banglo sedia ada
Bebas banjir
Lampu Led Down Lights Di Setiap Ruangan Rumah
Kipas
Deposit dan Pemasangan Api & Air
Aircond 1.5Hp di Masterbedroom
Poin Aircond di Setiap Ruangan Rumah (Kecuali Dapur)
Autogate System
Table Top
External Hydronator Water Filter
Security Alarm System
5km ke Lapangan Terbang Sultan Ismail Petra
7km ke Pusat Bandar Kota Bharu
700m ke Masjid Mukim Chekok
600m ke Masjid Mukim Jambu
1km ke Sekolah Kebangsaan Chempaka
1.2km ke Sekolah Menengah Agama Tengku Amalin
LOT 2424
Keluasan Rumah - 1998kps
Keluasan Tanah - 53++kps
Harga Awalan - RM499k
LOT 2430
Keluasan Rumah - 2008kps
Keluasan Tanah - 53++kps
Harga Awalan - RM499k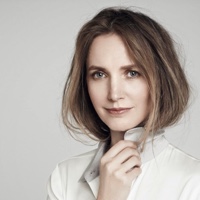 Julia Roberts
Business Manager
I just love their design for all stunning details. You must know what can you do for a project before taking it, but with Billey, the sky is the limit.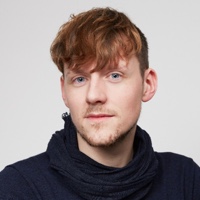 Tim Noblemen
Senior Designer
My eyes always pick for details and give a very harsh assessment on each design as if it is a real work of arts. You never know what you miss.
Stephen Mearsley
Creative Agent
@Billey is my only recent assistant who's got everything into work in a few easy steps. Look further, you've already got what you need here in this one theme only.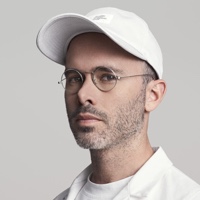 I would definitely give it a full five-star rating for its usefulness, mobile friendliness and responsiveness. Very few can exceed this level of professionalism.